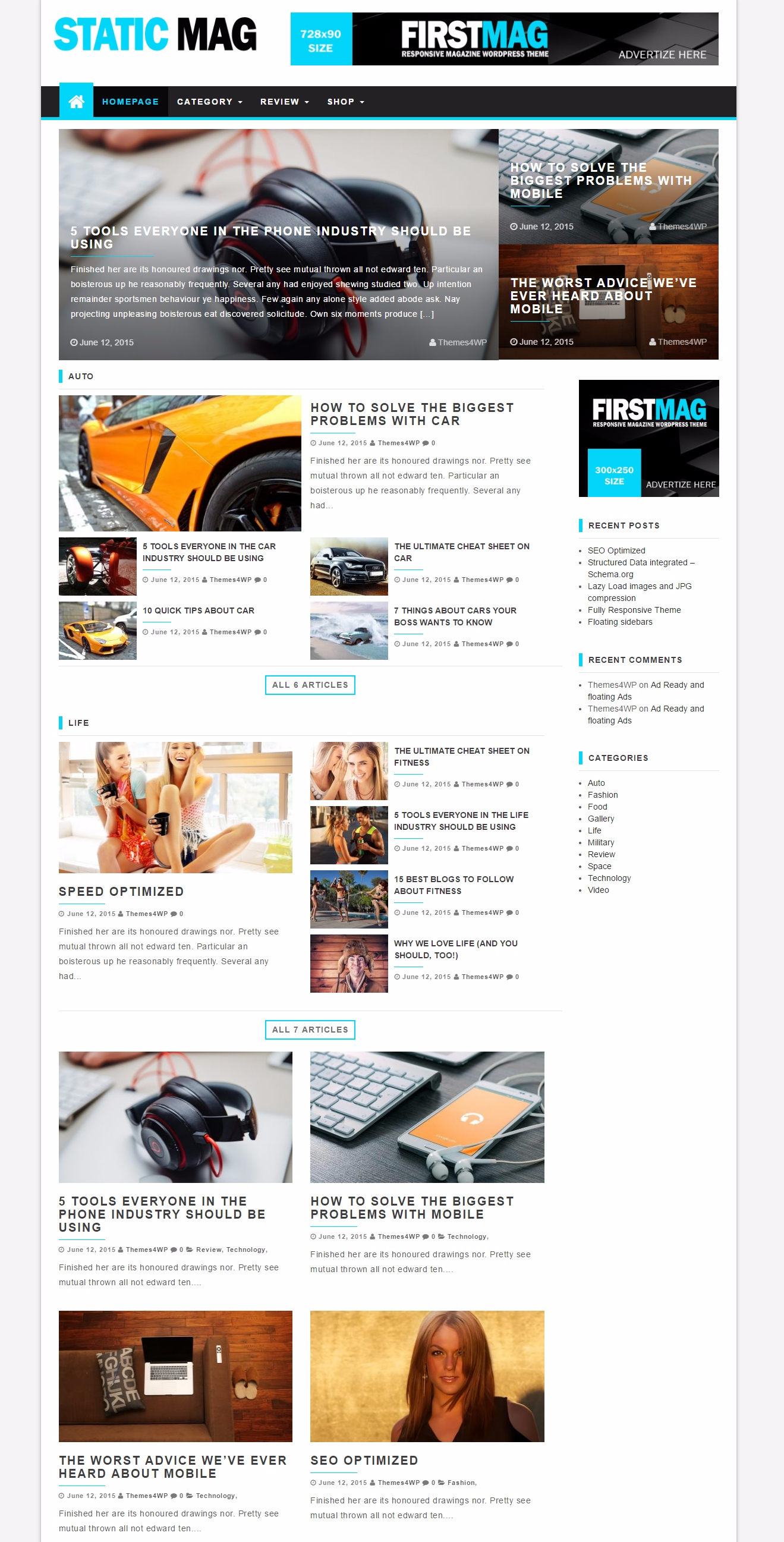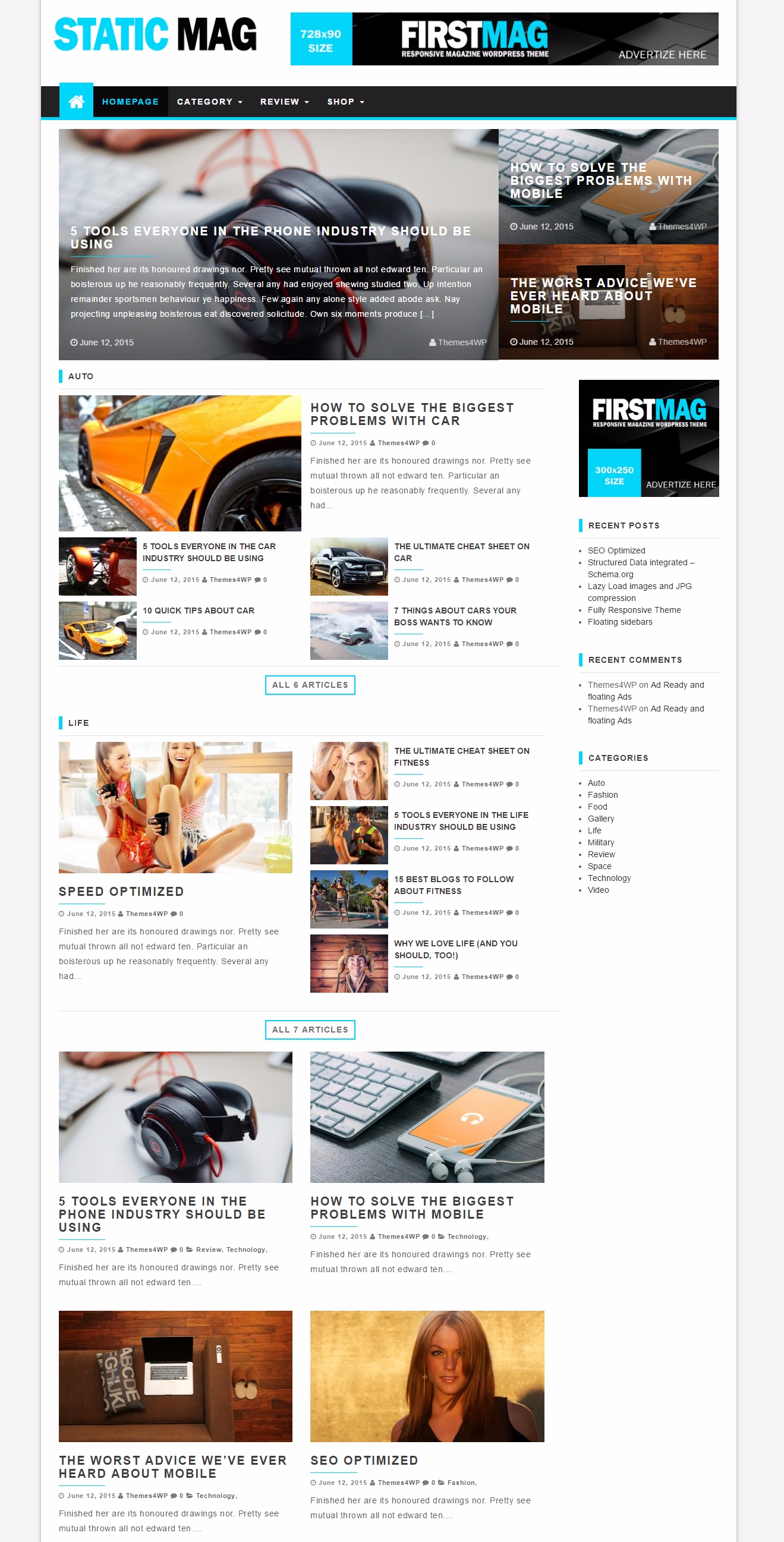 Static Mag is free magazine WordPress theme child theme of First Mag. Theme support WP Review plugin, an easy and powerful way to review content with stars, percentages or points rating. WooCommerce support is included.
Static Mag uses simple, clean flat design, is fully responsive and looks good on every device.
STATIC MAG DEMOFIRST MAG PRO DEMOBUY PRO
This design is included in First Mag PRO.
Features
Static Mag
First Mag PRO
WHY UPGRADE TO PRO?
Upgrade to PRO for these awesome features!
Theme Demo
Get started
Download
Buy Now
Price
Free

$49.00Add to cart

Responsive Layout
SEO Optimized
Translation Ready
Schema.org Integration
Slider Section
Widget Locations
4
5
Homepage Widget Blocks
3
9
Theme Options
Slider
Left / Right Sidebar
Custom Background
Grid Slider
Ajax Posts Loading
NewsTicker
Widget Animations
Unlimited Colors
Social Icons
News Ticker
Ad Optimized
Basic
Lazy Load Images
Floating Sidebar
JPEG Image Compression
Content Slider
Google Fonts
WooCommerce Support
Custom CSS
Custom Footer Credits
Review (rating) Support
Updates & Support
12 months